Waterproof design from Finland
Polaria's durable metal bathroom furnishings are made for living.
The specialty of the product structure is the material. Polaria products are made of powder-painted steel with nanoceramic finishing and therefore have excellent moisture resistance. Our products are a great choice for rental homes and smaller apartments where the squares are limited. The main bathroom furniture is available in several different widths and for a wide range of needs. All Polaria models are in the Prodlib product library making the designer´s job easier.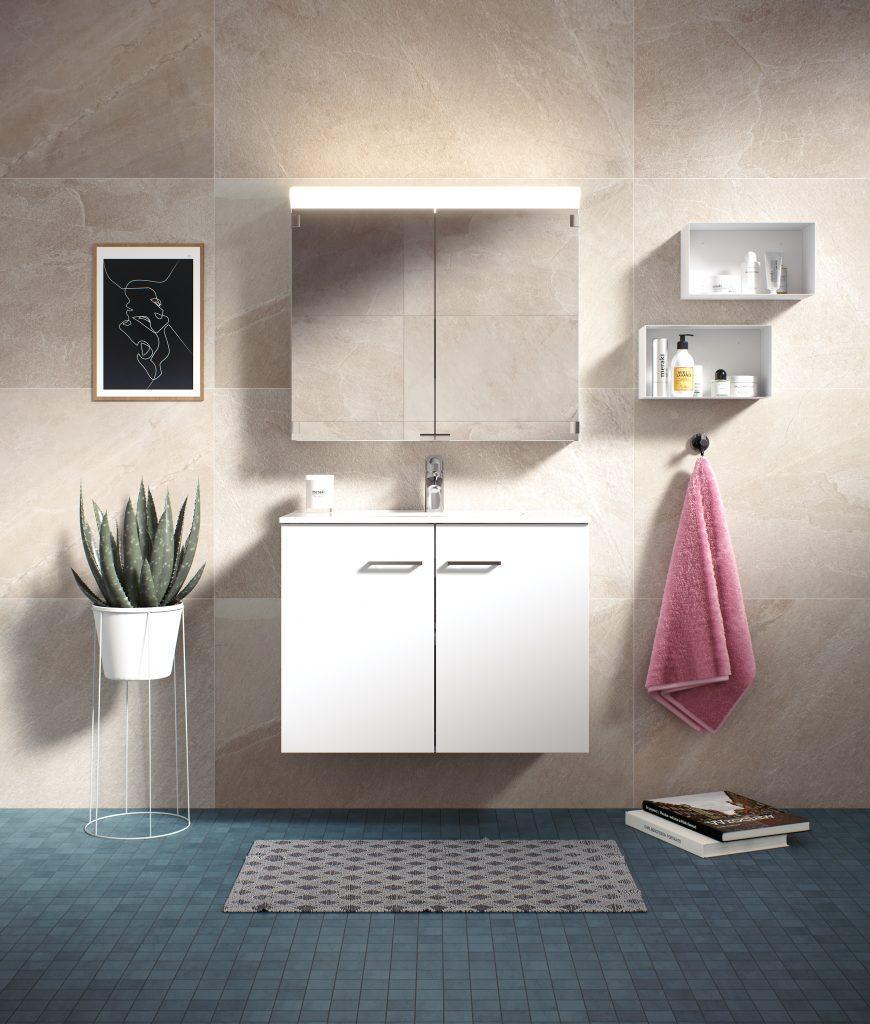 Our product information is now available also at ProdLib, a free-of-charge product library, where it is easy to find and download for design work.

The service features up-to-date product catalogues with product information, documents, BIM models and other assets integrated to AutoCAD, Revit and
ArchiCAD. The products are adjustable for
design projects. Read more at www.prodlib.com